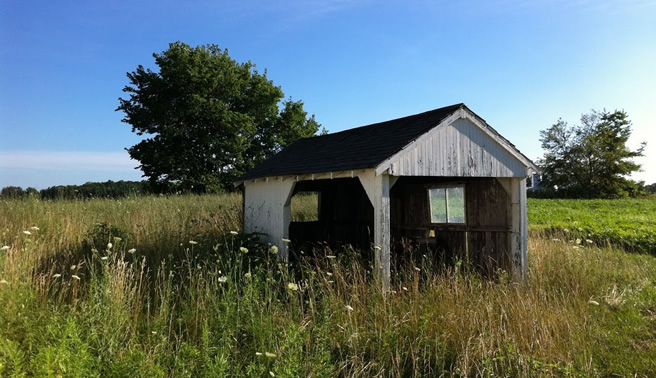 Our goal in designing the look for "Forever's End" (FE) revolves primarily around creating a realistic and convincing "world" that the characters inhabit.   FE takes place roughly six years after an unexplained post-apocalyptic event has devastated the world.
That said, my vision for FE is that I didn't want a "traditional" feel that most of us attribute to apocalyptic movies, where everything is depressingly de-saturated, dark-greys, and dead. Instead what I was going for was a much more simplistic, but beautiful emptiness. My goal with the film was to keep it realistic, the world has ended, the people are all dead and gone, but the world itself is not. Buildings are now all old and run-down, but nature is blooming, the grass is green and overgrown, there's a very lush feel to the movie which is in stark contrast to our main character's years of solitude. I wanted the "emptiness" feeling instead to come from the idea of a single girl alone in a big empty house, which is itself lost in a sea of overgrowth… with nothing but overgrown fields and forest for miles in every direction.
The film takes place, in large part, in and around a remote farm and farmhouse where the lead character, Sarah, has been held up, alone for as long as she can remember.  We looked long and hard to find a house location that fit the bill, an old, empty hulk, surrounded by overgrown grass and weeds. What we found was just that, built in the early 1800's with very little work done to it, original wood siding, metal roof, wood floors in every room, it was a fantastic find… what's more, it was completely stark empty… which means we brought in every single item of furniture, every picture frame, every fork and yes, even every curtain into the place… specifically designed for the film.
The first thing to remember is that this is Sarah's old family home, so it has to look as if it's been there long before the world ended and has only in recent years become run-down (primarily on the outside, Sarah is somewhat of a neat-freak and taken good care of the interior… after all, what else does she have to do with her time?). That said, the concept was that the house would likely have been decorated by her mother and father decades prior and apart from a few updates, everything has since been frozen in time.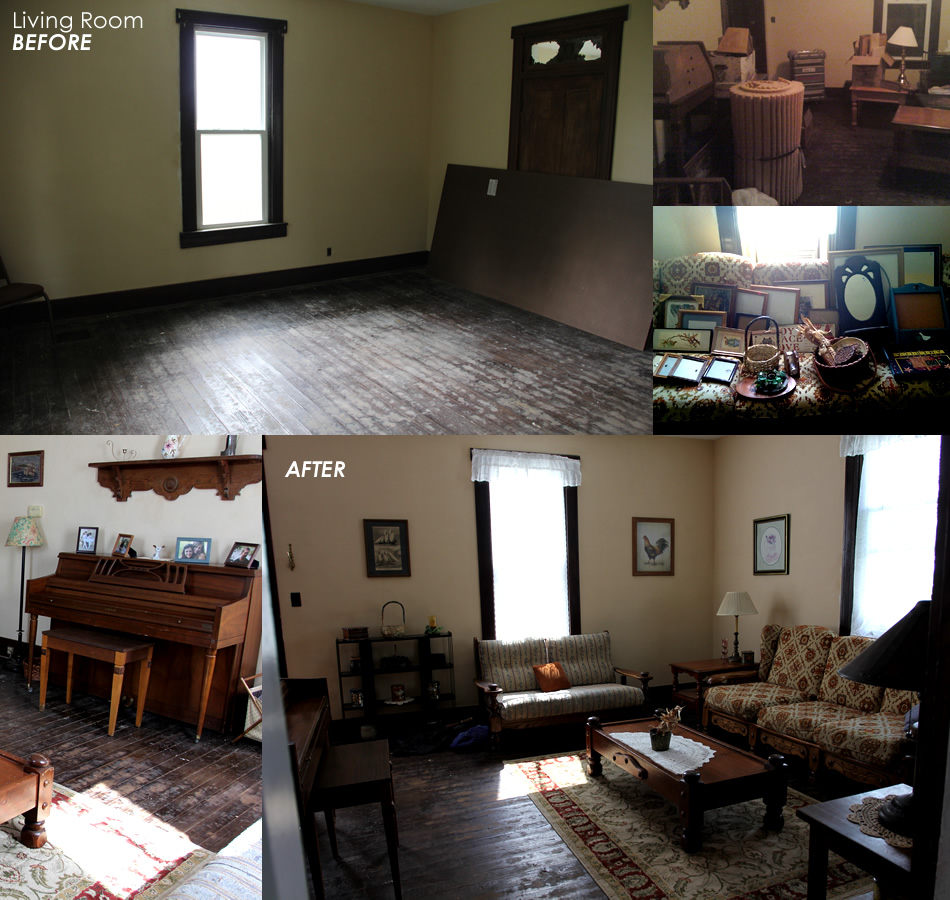 We went out and purchased, rented, or borrowed literally truck loads of old furniture, trinkets, curtains, bed sheets, dishes, lamps and even a piano… a whole house-full of stuff.  Because we didn't want anything to be "new" or look too nice, at one point we had about a half dozen people going out to garage-sales, thrift stores, estate sales and antique shops in 6 neighboring cities in 3 states, anywhere that we could find items of the correct look, feel, and age to fit the bill.  Funny thing is, you don't realize how much stuff you really need to fill an entire house until you start to unpack it all in the space.  We brought in the first truckload of stuff the week before principle photography, then realized we had dramatically underestimated how much we would need to fully fill the place… we were still bringing in and adding new items throughout production as we began shooting more and more of the house. By the end of the shoot we accumulated so much art department stuff that we filled a 26-foot truck, several vans, and a pickup.
I've added a few photos to this post which give you the general idea of the "before and after" look of a couple of the rooms.  The change is honestly quite remarkable, there's just so much detail there most people will never even see on film (or in these pictures). I'm very proud of the results and while these pictures really don't do it justice, once you see it in the film, if we did our job right, you won't even be paying attention to the details, the little notes posted on Sarah's corkboard, or the 50+ photographs in a montage on the wall in the corner of her room (which, by the way, are actually real pictures of Charity –the actress who play's Sarah- growing up with her friends).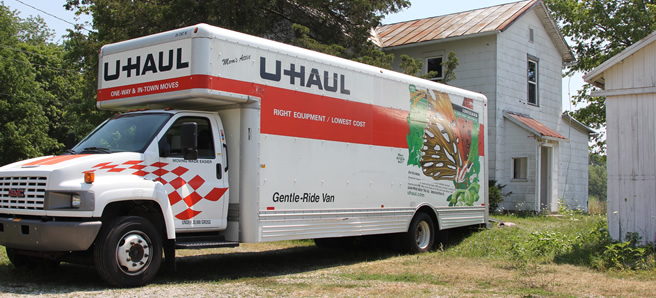 (All photos courtesy of the FE cast and crew)